Na samo 15km od Kaluđerskih Bara na Tari nalazi se varošica Bajina Bašta.
Malo je u ovoj našoj zemljici Srbiji takvih mesta na kojima su i Bog i priroda narodu, na tako malo prostora, podarili toliko lepote i toliko rajskih ukrasa kao što je to slučaj sa varošicom Bajina Bašta i sa prostorom oko ovog grada. Malo je na ovim prostorima i takvih skladnih, vešto ukomponovanih urbanih celina kao što je sam grad Bajina Bašta koji je nekako sav utonuo u zelenilo u pitomoj dolini pored Drine, pa ostaje nejasno kako je toliko kuća, zgrada, niskih solitera, širokih ulica moglo da nikne na tom prostoru, a da on ipak malo izgubi od onog iskonskog, prirodnog…
I kad se sve to sagleda, ne zna se je li lepši sam grad, ili je lepša Drina što teče ispod grada, ili drinska jezera, ili predivna planina Tara sa nacionalnim parkom i u svetu jedinstvenom Pančićevom omorikom, koju je čuveni biolog otkrio 1875. godine, na strmim padinama klisure Belog Rzava…
BAJINA BAŠTA - FOTOGRAFIJE I VIDEO
APARTMANI, VIKENDICE, SOBE... U BAJINOJ BAŠTI
SMEŠTAJ - BAJINA BAŠTA
Preko 20 objekata za smeštaj pored reke Drine i u Bajinoj Bašti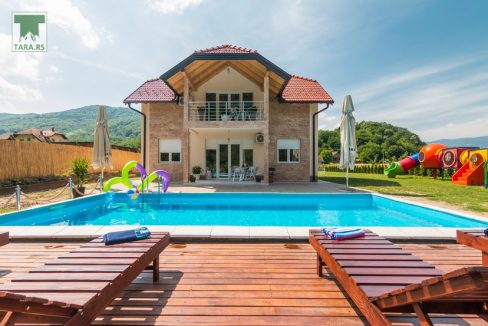 , PREPORUKA - Bajina Bašta
Cena na upit.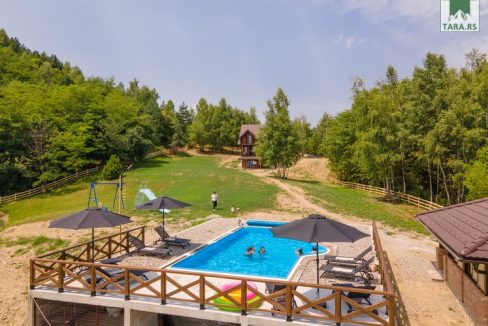 , PREPORUKA - Bajina Bašta
Cena na upit.