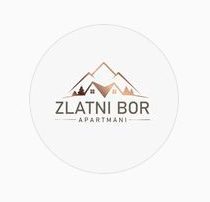 Description
The apartments are located not far from the very center, just 250 m from the "Beli bor" hotel. Check the location on Google maps.
The apartments are at an exceptional location with a stunning view. They are intended for 4 people with the possibility of an extra bed.
Currently, there are two modernly equipped apartments available that meet all your standards for enjoying a peaceful and pleasant holiday in the mountains.
Take the opportunity to explore the immediate surroundings of our apartments where you can find: •A horse farm •Beautiful viewpoints, the most famous being: Banjska Stena, Crnjeskovo, and many others •Zaovinsko and Perućac Lake •Mokra Gora with the Šargan Eight •Numerous forest trails for walking and active vacation As well as many other local sites.
For our guests, we provide: •Parking spaces •Wi-fi connection Surrender yourself to the charms of nature and create unforgettable memories in the "Zlatni bor" apartments.
APARTMENT 1
APARTMENT 2