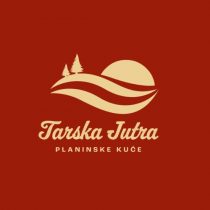 Description
Mountain houses "Tarska jutra" are newly built houses located in the area of the National Park "Tara" in the settlement of Mitrovac on Tara. They are situated on a sunny clearing surrounded by forest on the way to the viewpoint "Banjska stena". In the immediate vicinity of the houses, there is the Children's Resort "Mitrovac na Tari", the Nature Reserve "Crveni potok" with the site "Tepih livada", as well as the Visitor Center of the National Park "Tara" where useful information can be obtained for tourists who decide to visit Tara, one of our most beautiful mountains. Nearby are a market, post office, "Kačara" restaurant, "Manjež" with homemade food, and the "Stop" cafe. At a distance of 3.5 kilometers from the houses, there is one of the most famous and beautiful viewpoints "Banjska stena" with a view of the Drina River canyon and Perućac Lake.
The houses are identical, and each of them has a ground floor living room with a dining area, kitchen, and bathroom. The kitchen is fully equipped (a stove with a flat surface and oven, refrigerator with freezer, toaster, hand mixer, complete dishes, and utensils). The living room is separated from the covered terrace by large balcony doors, so you can enjoy the view of the surrounding grove and children's resort from inside the houses.
On the first floor, there are two bedrooms, one with a double bed and the other with two separate beds, one of which is extended and can accommodate up to 5 people. Towels and complete bedding are provided.