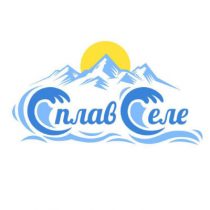 Dodatni detalji
PEDALINA:

Besplatna upotreba pedaline za uživanciju na vodi.
Description
The Sele raft is located on Lake Perućac within the Tara National Park. See location on Google Maps.
The raft provides a complete atmosphere to anyone who decides to spend their vacation in this location.
The raft is located only 2km from the center of Perućac and the river Vrelo Godina.
The capacity of the house is 5 people. In the ground floor of the raft, there is a corner sofa bed, kitchen and bathroom. On the upper part (gallery) there is a double bed and a single bed. The raft is fully equipped for a longer stay. Completely equipped kitchen with refrigerator, electricity through solar panels, hot water (technical water only), stove and movable grill.
During your stay, it is possible to tour the natural beauties of the Tara National Park.